Build your website in 3 easy steps!
Enter the site name
Enter the site URL
Choose a design you like
Create it!
Anyone can create content! It's so easy that it's fun!
Wepage Site has a lot of tools you need to create a fully personalized, high-quality free website.
You can create the website easily and pleasurably together with your friends and family.
6 points of Wepage Site
Instant Editing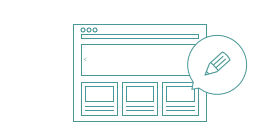 Creating your attractive website for free is easy. No technical skills and knowledge needed. Change anything you want, add your images, videos, texts and more to get online instantly. Do it yourself with easy drag and drop.
Group Editing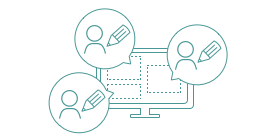 With Wepage Site, it's possible for a number of people to edit one site. And because the work is shown simultaneously in the editing screen, anyone can see at a glance who is doing what. Simultaneous editing prevents overwrites.
Password Protection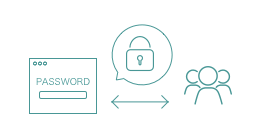 Password protect your whole site or any of it's pages.
This allows family and friends to privately share information such as children's development, wedding photos, etc.


Cool Design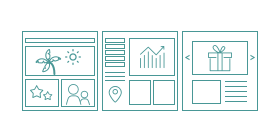 Choose from a wealth of preset designs for both personal and business use arranged by category to create your free website.
After choosing, you can easily edit the design with Instant Editing.
Multi-Device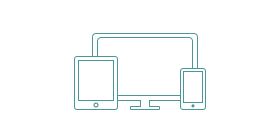 It's not necessary to make and manage a separate site for each device because Wepage Site creates pages using responsive design.
Responsive design allows one URL to be used across devices which also optimizes search engines results.
Tons of Content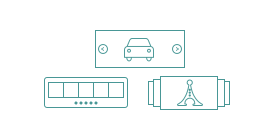 Rich content such as gallery, slideshow and slider have become an almost integral part of web designing. Create your attractive website more dynamically with rich content.


Introduce yourself by Wepage Site!
Wepage Site makes it easy for everyone to create a beautiful, professional website.
You can promote your business, showcase your hobby, set up a community or just note new ideas.
Wepage Site has a lot of fun ways you need to create a fully personalized, high-quality free website.